Summertime, and the livin' is easy, said the song. But it is not that easy when you are a bird in a place with little water. The summer is itself a challenge for birds. And we can help and, why not, take some photos.

As the hot summer days arrive and the temperatures are rising he birds are thirsty and you can help them with a simple dish in your balcony where you can provide some water. Of course, you can go beyond with more sophisticated drinking pools, or even setting a pond in the forest. The most important thing here is that you set it in some place where you are really sure that the cats cannot get the birds. We don't want that our drinking pool becomes the cat self-service, right? Something that you have to think about is the depth of your pond. Imagine yourself having a pair of 5 cm legs and no hands and figure out how you could get the water. They will like to have a bath in your pond, so make them easy by setting a swallow drinking pool or at least, something with shores where the birds can get and drink from.  Watch out! If your drinking pool is built having a distance between the water and a vertical wall and having no slopes, it could became a deathtrap for your friends as they cannot get out and they will die drowned.
Think about the kind of birds you wish to help. Are they usually at ground level like a Sandgrouse or a Lark? Or are they usually moving around the trees like a Golden Oriole? This is important to know before you design your drinking pool. It has to be easy for them to find the water. And, be patient, a drinking pool is not a short time project. You should provide water regularly and avoid that it comes dry. With the time you will get more and more birds coming to drink.
How to photograph birds in a drinking pool? You can take advantage on these hot days for taking photos. You just have to set a hide at a proper distance to the water. Provide some nice perches, if required and go for it! Of course, your hide has to face the right light, are you planning to take photos in the morning or in the afternoon? Try to avoid the hide shadow on the area you expect to have the birds. A nice shooting angle for those birds coming to drink by walking is a ground level point of view, you can dig and set your hide in a hole or you can try to take advantage on the slopes on the ground.
So, is the water playing a role in your photo? Do you wish to catch this photo with the drinking bird and a drop falling from its bill? Are you thinking in reflections? Or, maybe the water is just the way to get them close enough, but you really wish to take your photos in a perch?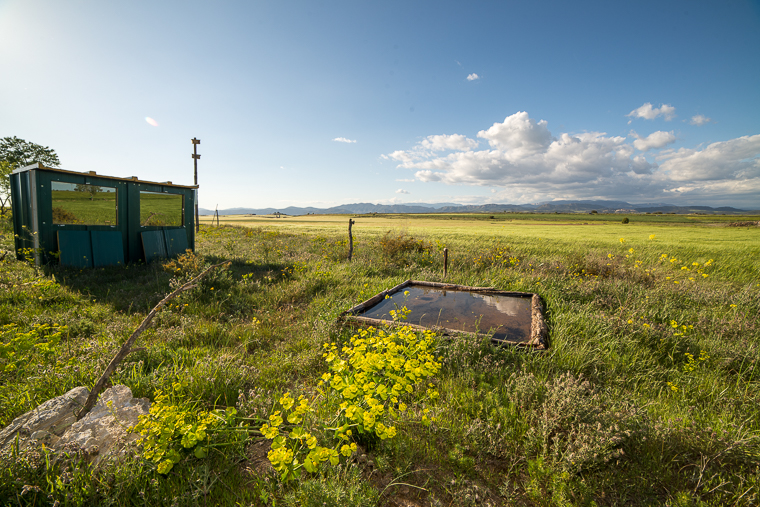 WHERE ARE THE PHOTO LOGISTICS DRINKING POOLS?
From the springtime to the end of summer we offer a number of drinking pool hides in different places all over Spain.
In Montgai, from the very beginning of the season in April until the end of August we have a hide with room for two people. It is a arable land area and so the birds there are: Tree Sparrow, Corn Bunting, Southern Grey Shrike, Jackdaw, Woodpigeon, and sometimes the Montagu's Harrier like to come for a drink. Afternoon session hide. This is a water hole; the water is just the resource for attracting the birds, not a part of the photo.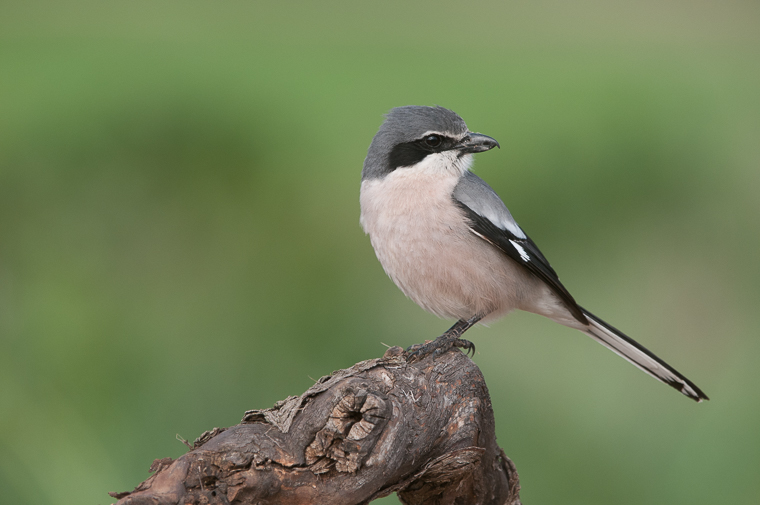 Claret is the land of our drinking pools. There are three of them there. One for the morning session, in a wood close to grazing lands, Turtle Dove, Spanish Green Woodpecker, Dartford Warbler, Cirl Bunting, Bonelli's Warbler, Serin, Rock Sparrow, etc. Here you can get some reflections. And two in the afternoon light in arable lands and scrub lands with birds like Turtle Dove, Nightingale, Jay, Subalpine Warbler and if it is hot enough some good odds for Golden Oriole. All those hides in Claret are for two photographers. Water hole.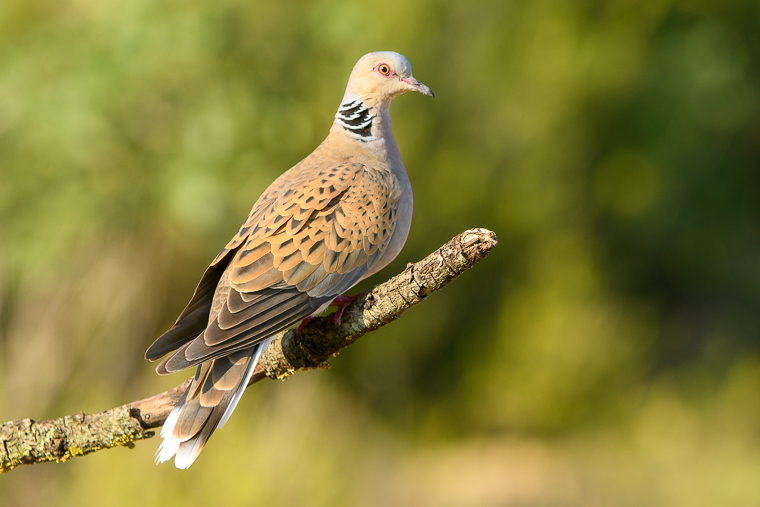 Solsona is not too far to Claret and there, at 1.100 meters high in the mountain we have set a hide for Crossbills and Citril Finch (and a good number of forest species like Crested Tit, Blue Tit, Dunnock, Mistle Thrush, etc.) with reflections.  Both, morning and afternoon sessions are possible here.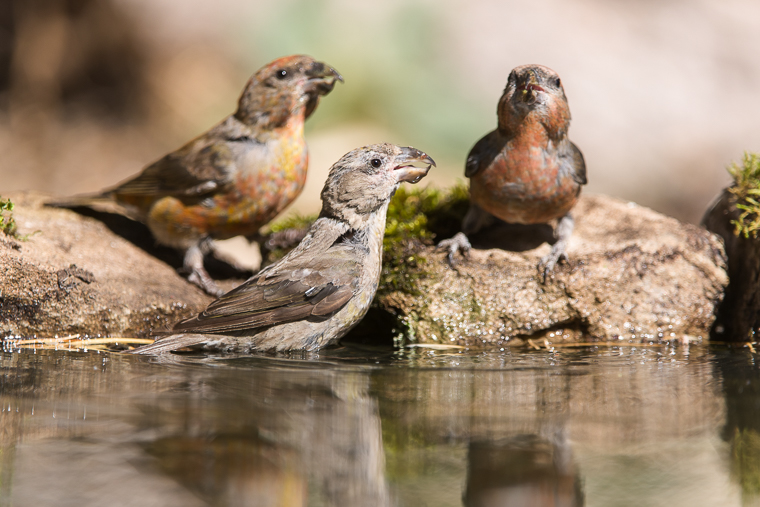 València. Close to Alborache village in the essence of the Mediterranean atmosphere we have set a reflections drinking pool where birds like Spanish Green Woodpecker, Sardinian Warbler, Golden Finch, Linnet, Nightingale, Spotted Flycatcher , etc. come to drink. A nice option for spending an easy wildlife photo session if you are visiting  València.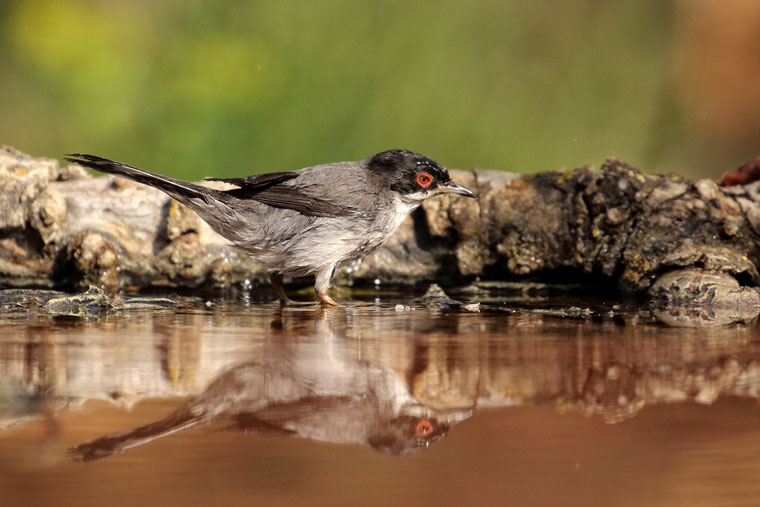 Murcia, two different hides in two distant places for Crossbill, Rock Bunting, Cirl Bunting, Jay, etc. One is in Sierra Espuña, close to our Golden Eagle hide and the other one is in Cehegín area, close to our Black Weathear and Blue Rock Thrush facility. Both are morning hides. Also in Murcia is our Rufous tailed Scrub Robin hide where we have set a little water hole for getting some more birds there. Also in the same area we have our ground level (but seated) hide for Stone Curlew, where these amazing birds come to drink.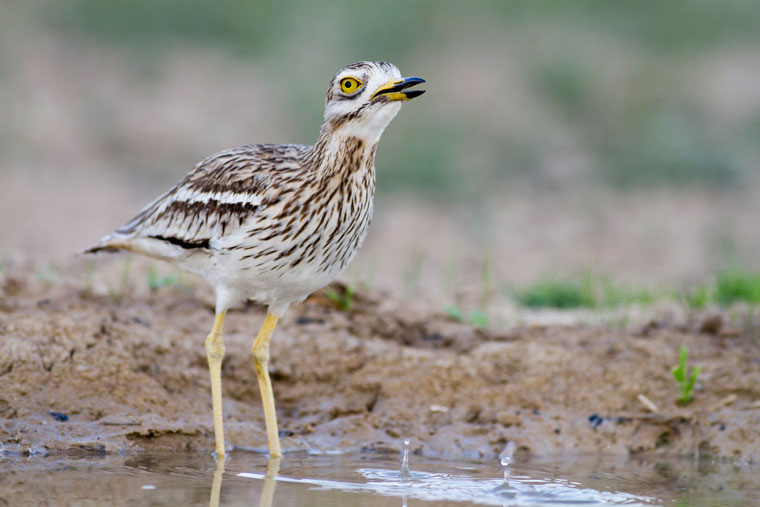 Near Barcelona, in Granollers area we have the most surprising hide for us. It is in a forest and in the last years we had not only Hawkfinch, Robin, Crested Tit and Red Squirrels but also Goshawk and Sparrowhawk.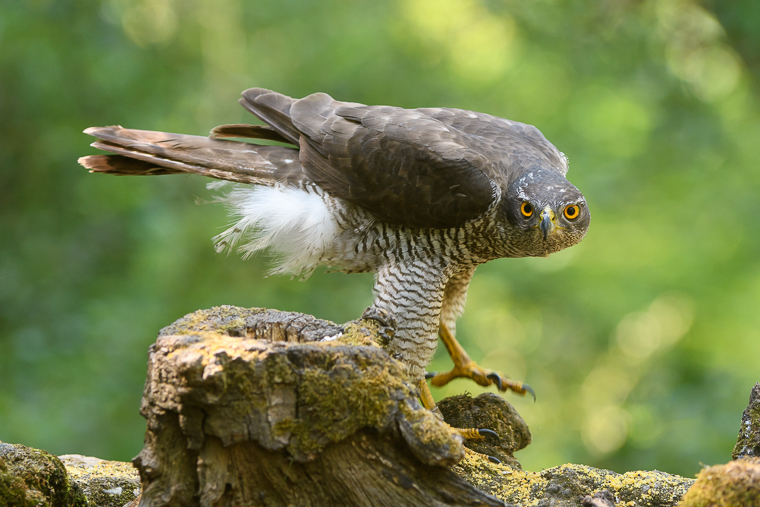 And last but not least, our two summers highlights, the Sandgrouse hides in Belchite area. Pin-tailed Sandgrouse and Black-bellied Sandgrouse share the refection drinking pool with Calandra Lark, Skylark, Short-toed Lark, Lesser Short-toed Lark, Turtle Dove, Corn Bunting, Southern Grey Shrike and who knows what more. They are two different hides for three people each.