The Bonelli's Eagle is one of the most iconic birds of prey in the Mediterranean forest. By feeding a couple of them with dead rabbits we get a hide with the best lights and backgrounds.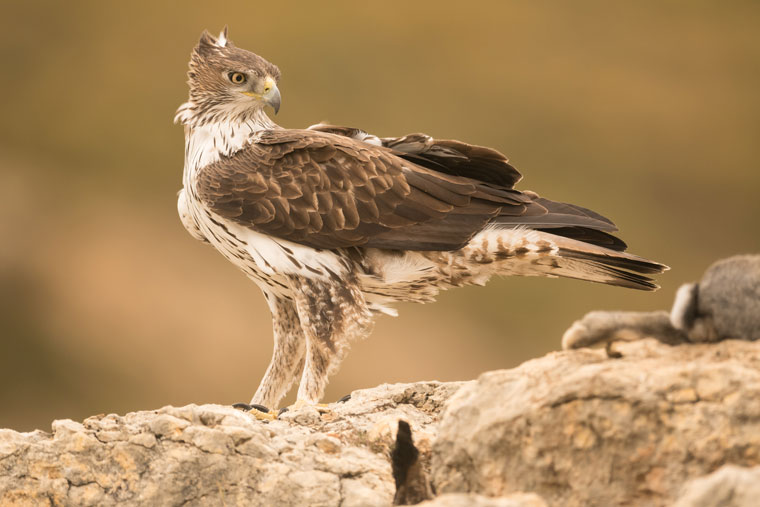 A couple of Bonelli's Eagle in adult plumage has been fed with road killed rabbits in this location for years. The perfect light orientation and a nice background make an unforgettable experience in this hide in the East of Spain. The feeding station is on a limestone massive rock where the Bonelli's Eagles come to eat. Flight on photos are also possible from this facility.
But, if you wish to make your day you can combine in one single morning this hide with the one for Goshawk photography.
Once you make your booking, our guide will take you from the meeting point to the hide. Exiting the hide is under strict supervision from our guide.
Type of service: 3 places in a hide with one way glass.
Season: Whole year
Location: València.
Combinable zones: Murcia and Ebro Delta.
Maximum capacity: 3 photographers.
Ask for price and Availability
What it is included?:
use of the hide.
transport service and guide from the meeting point.
technical advice.
management of administrative permits.
when you book a hide you are accepting our rules and commitments
Our Bonelli's Eagle hide in Valencia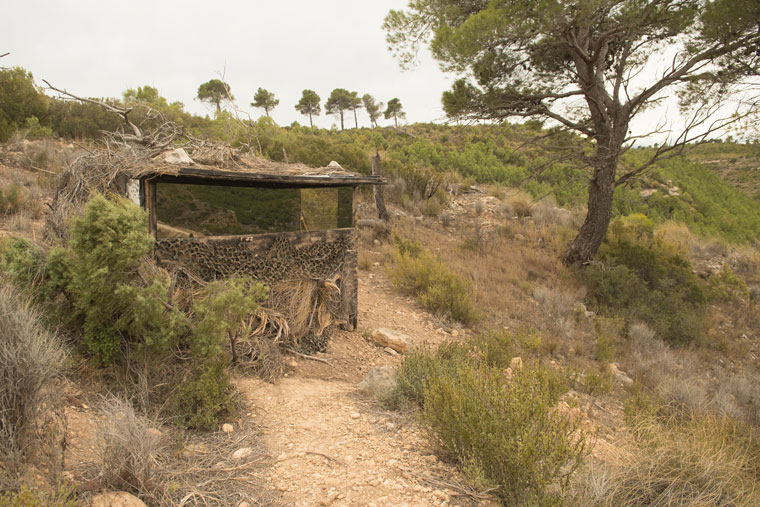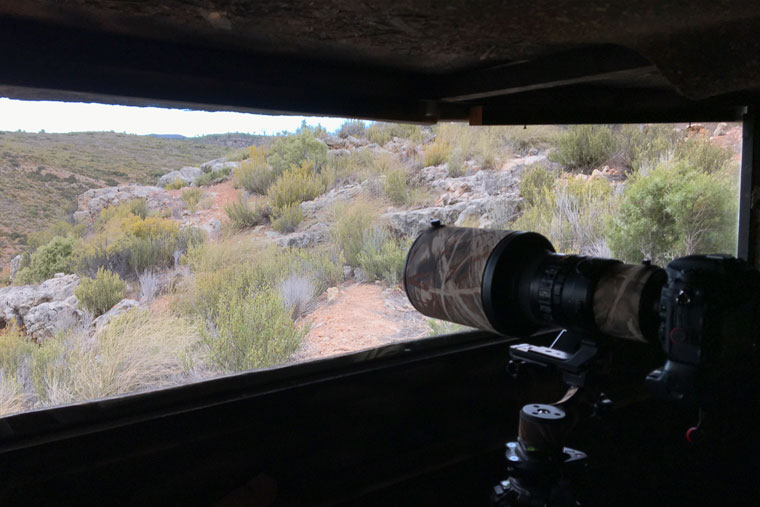 Best shots from Bonelli's Eagle hide in Valencia