The Black Vulture has definitely returned to the Pyrenees. Now is time for enjoying them from our facilities. In this case we propose a dug out hide for getting a ground level view being comfortably seated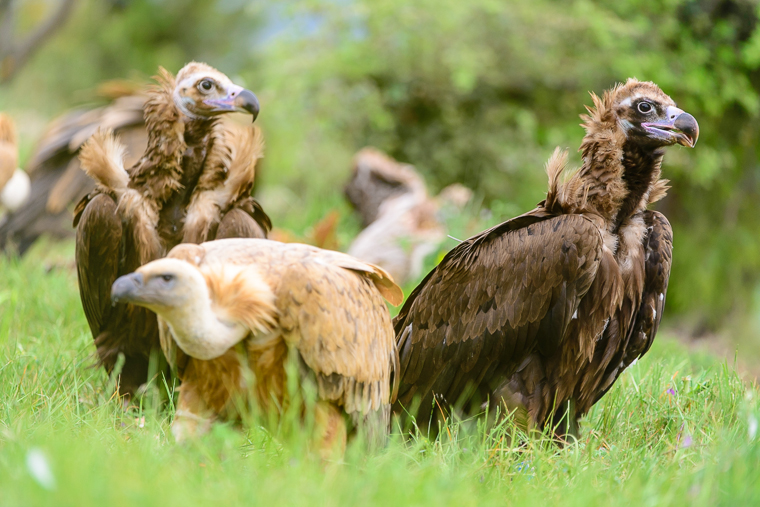 After a period of reintroduction of this amazing birds there's a good breeding population, in our Black vulture hide provided with a large window -as usual with one way mirror- that allow be ready for take photos when birds are coming to eat. We supply the feeding station with little pieces of meat in order to attract birds like Black Vulture and Griffon, also some Egyptian Vulture. All is ready to have the best afternoon light.
This set of hides is placed in Tremp area (Catalonia, North East Spain), one of the best locations for raptors in Southern side of Pyrenees.
Once the service is booked a Photo Logistics' guide will meet you at Tremp and will bring you to the hide by car, with a short walk you will arrive to the hide. The meeting time can be agreed with the booking depending of the season.  You will be dropped off at the door of the hide; no walking is needed to reach it. The leaving time will be agreed with the guide. This facility is designed for half a day session.
Type of service: wooden fix hide.
Season: Spring and Summer
Location: Tremp
Combinable Zones: Ivars, Claret, Solsona, Montgai, Belchite
Maximum capacity: 2 photographers
Price:
120 € per person for two
180 € for single use
Check for offers and special prices for two or more photographers and for stays of more than two days
What is included :
use of the hide.
transport service and guide from the meeting point.
technical advice.
management of administrative permits.
when you book a hide you are accepting our rules and commitments
Best shots from our Black Vulture hide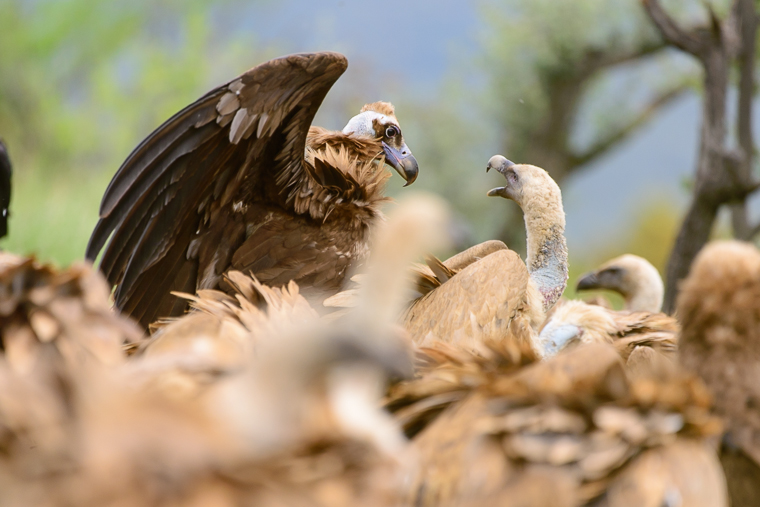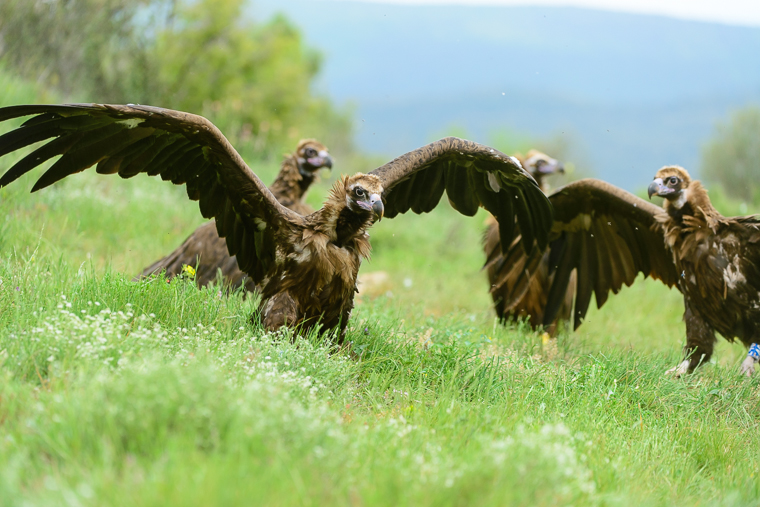 Meeting point