Bee-eater hide in Montgai. Available in May and June.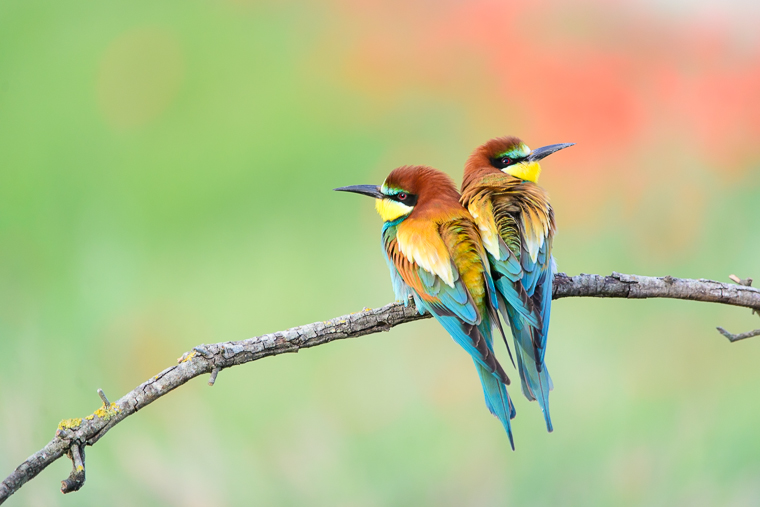 The European bee-eater is a wildlife photography classic in Southern Europe. Photo Logistics sets up hides at colonies on the Lleida Steppes. Our hides are located just a few metres from the perches that these bird use before they come into their nests. As a result, it is possible to photograph mating behaviour, including the offering of prey, copulation, and stretching, etc. The hides that are used for this purpose can be individual or for three photographers at a time. Each has a window that is covered with either a camouflage net or a mimetic cloth.
Once a meeting point has been agreed a Photo Logistics' guide will take you to the hide. It is possible to book for a morning and/or afternoon sessions. You cannot leave the hide until our guide returns to let you out.
Perches are changed continuously during the breeding session in order you secure photos that look different to what other photographers have captured.
Type of service: mobile hide in different materials.
Season: Spring
Location: Montgai
Combinable Zones: Ivars, Claret, Solsona, Tremp, Belchite
Maximum capacity: 1 person per hide, up to 3 photographers
Ask for price and Availability
What is included :
use of the hide.
transport service and guide from the meeting point.
technical advice.
management of administrative permits.
when you book a hide you are accepting our rules and commitments
Best shots from our Bee-eater hide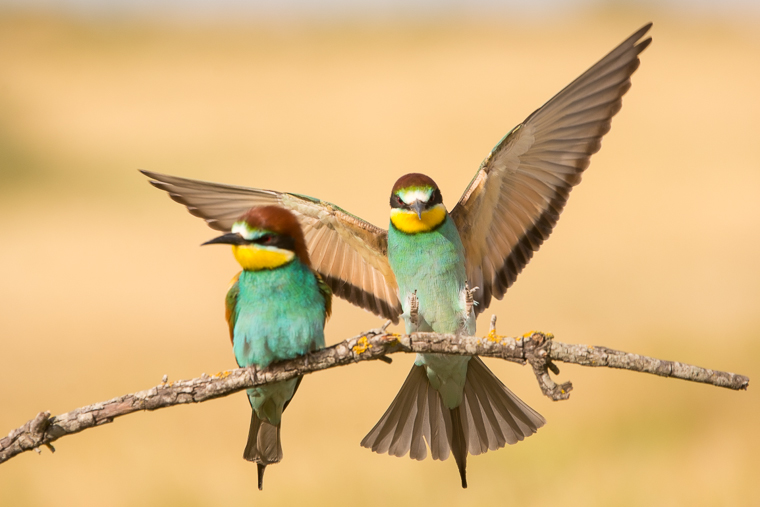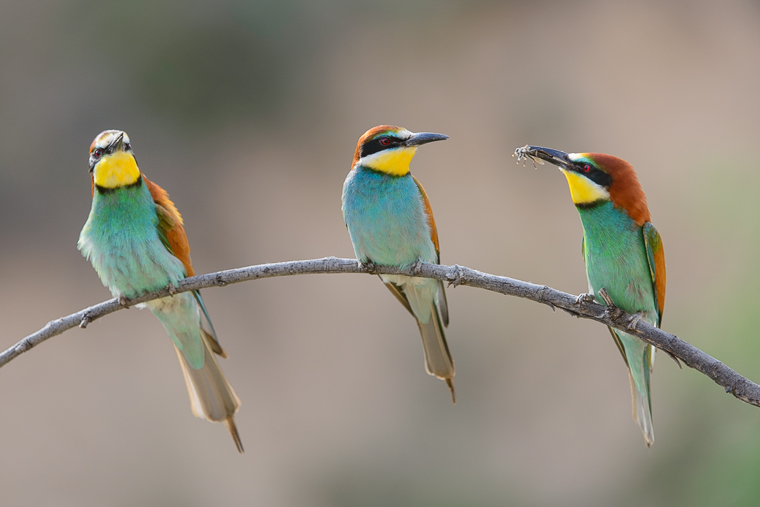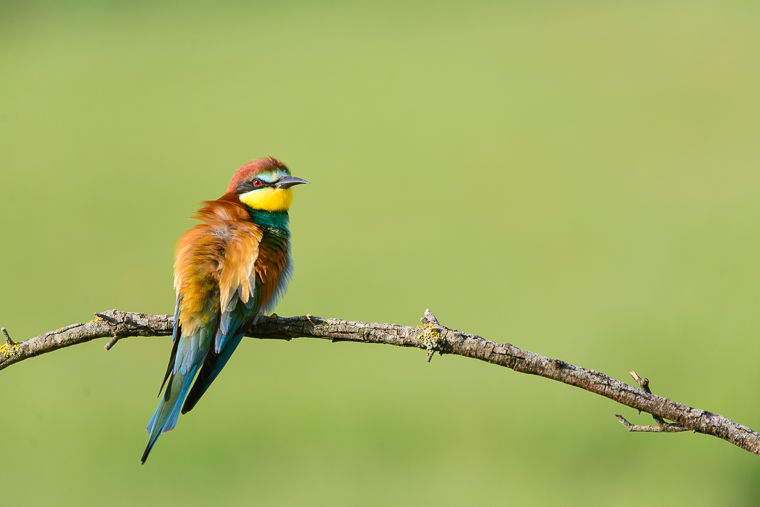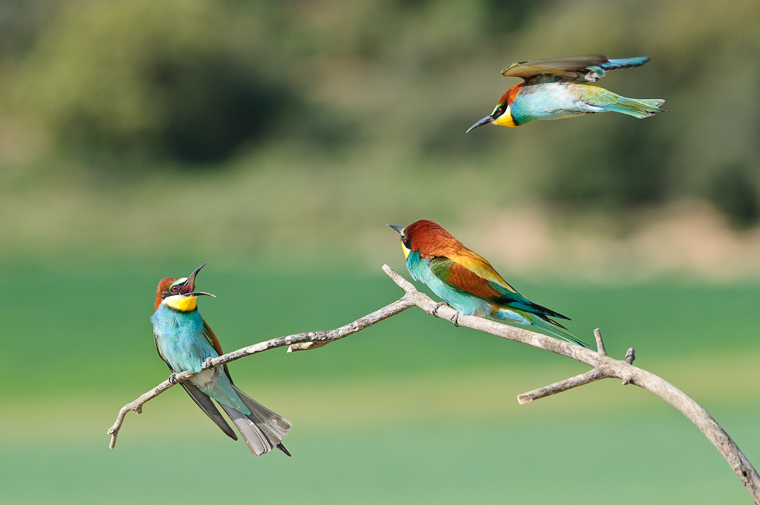 Meeting point