Photograph of seabirds: Puffin, Fulmar, Guillemots, Kittiwake, Shag, Gannet and others in a different environment: Saltee Island (Na Sailtí in Irish Gaelic). Without hard trasfers or walks, this short trip is absolutely for everybody.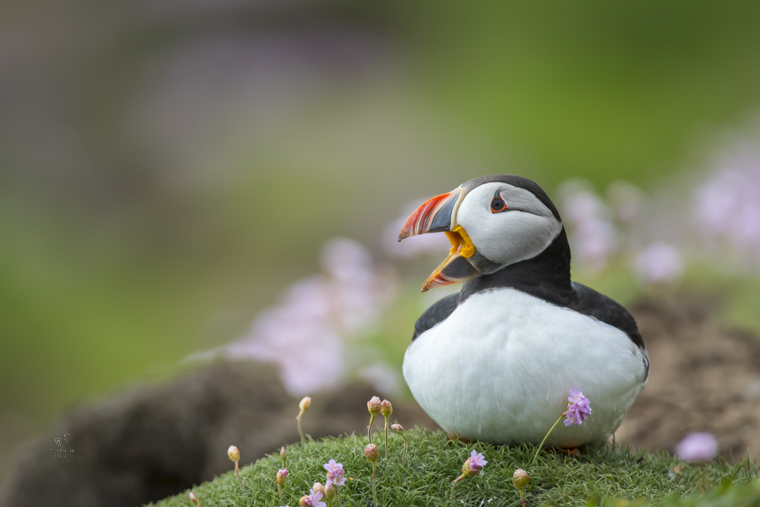 The starting point of the trip is the Barcelona airport, from where we will continuously be accompanied by a guide of Photo Logistics. Alternatively you can leave from any other airport and find the Photo Logistics guide at the Dublin airport (we just should coordinate arrival and departure timing). The guide responsible for the trip is Quim Ferrando, known in the house for his good work as a guide to the Delta of the Ebro safaris.
We will visit:
Saltee Island or Na Sailtí in gaelic, two islands about 5 km from the coast in Wexford County, in the Republic of Ireland. It is a protected area in both its land and sea part. The islands are small, with an area of ​​about 1.2 km2, but they are the breeding habitat of an impressive seabirds community like Puffin, Fulmar, Guillemots, Kittiwake, Shag, Gannet and others
Beach areas where we will take photos on Oystercatcher and other shorebirds.
The dunes of Ballyteige Burrow, that make an interesting wetland where we can complete the day with the photograph of Brent Goose and other waterfowl.
The idea is to be guided by Quim Ferrando, an expert guide that has already visited the area and has a deep knowledge on it. The soft light of Ireland and the breeding birds concentration in the islands and in the dunes will do the rest.
ITINERARY
1st day, arrival at the Dublin airport, we will collect a rental vehicle (9-seat van and check-in at a bed & breakfast near the boarding point in Kilmore Quay.
2nd and 3rd day: breakfast at 7:00 a.m. and sail at 8:00 a.m. to Saltee Island. Return at 12:00. We will have lunch and will face the beaches and dunes.
Flight back on the 4th day in the morning.
Group: 6 photographers.
Price: 595 €
Deposit: € 200 (included in the final price, that is, first payment of 200 €  and second of 395 €).
Next trip: departure on June 26th, 2020,  until June 29th.
What is included?
guiding by Quim Ferrando.
accommodation and breakfast.
administration of the compulsory authorisation.
transfer from and to the airport and all internal transfer, including the two by boat to the islands.
What is not included?
Airline tickets.
Lunch and dinner.
Some images of the trip