Do you have a hide and wish to benefit from all the advantages of one way glass without sacrificing quality in your photos? We have done the selection process for the best one way glass for you and we will send it to you wherever you tell us.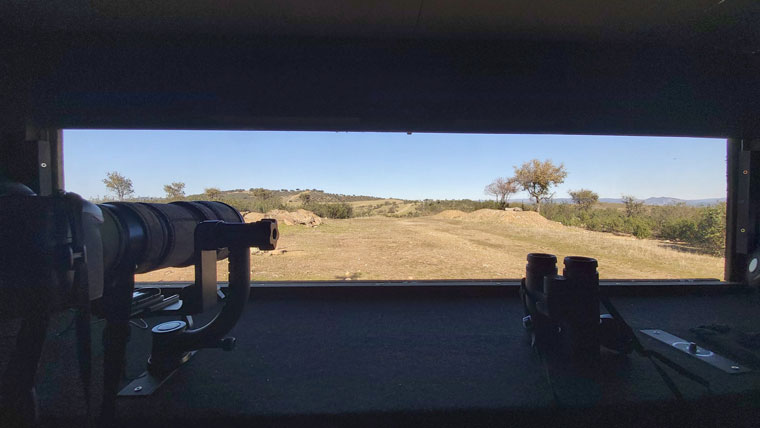 What is a one way glass? It is a glass stained in such a way that, in conditions of darkness inside and brigh light outside, it allows you to see from the inside without being seen, since from the outside only the reflection of what is in front can be seen, like if it were a mirror. This fact has great applications in wildlife photography, but also some negative points that must be avoided.
THREE ADVANTAGES OF THE USE OF THE ONE WAY GLASS.
You can freely move the lens, allowing you to take photos of flights and action without scaring away the animals.
It provides your facility with a better acoustic insulation.
Above all, they allow birds or other animals to have a sense of security that is difficult to achieve with a hide with holes for taking off the lens.
THREE ASPECTS TO WATCH IN THE USE OF THE ONE WAY GLASS.
Never leave a one way glass without a cover in a hide, it can be the origin of mortality due to collision of the birds that will see the outside reflected and may try to fly towards this point.
The quality of the one way glass is essential. You have made an investment in a camera and lenses and now you don't want your photos to be of worse quality because of the glass through which you take your photos. Always try to use high-quality glass and especially avoid those that are too thick or too thin (they cause aberrations) or those that have an adhesive layer.
All one way glasses, even the highest quality, give a warm component that must be corrected in the image processing through color temperature.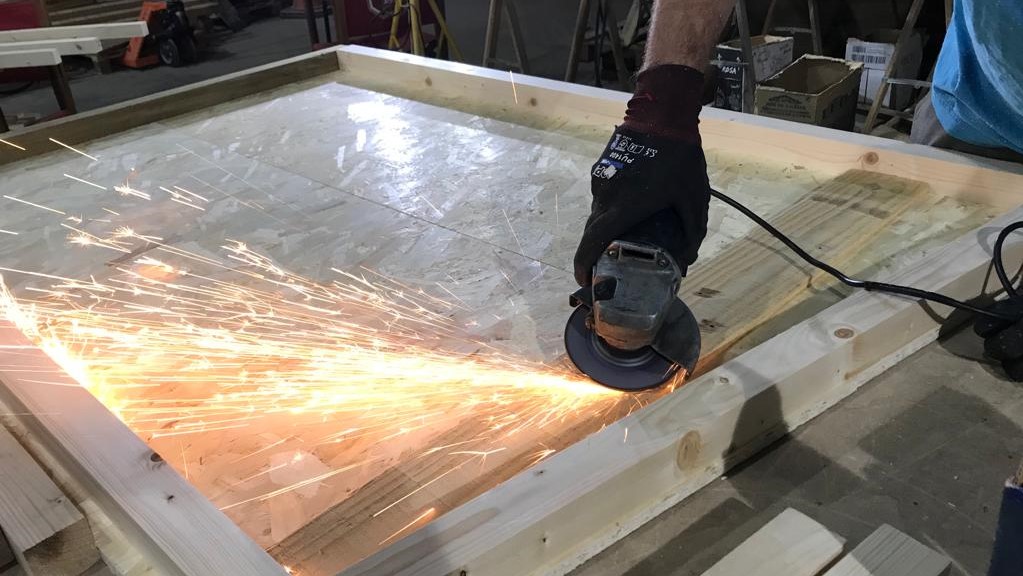 PHOTO LOGISTICS hides are equipped with high quality one way glass. In order to get them, we have been experimenting with different brands and models of this material for years and we test them ourselves on our hides. Once most of them have been tested and rejected, we have done field tests with professional photographers who support our choice.
We want to make all the work done available to you. That is why we offer you to send one wayes anywhere. When they arrive, you will only have to install them in your hide, taking care to put the side of the sticker towards the inside of the hide.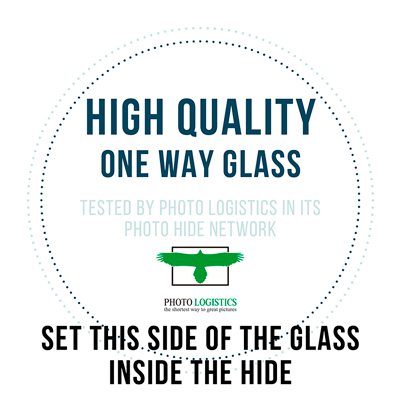 We want to offer you our expertise in this field. So, we offer youthe same one wat glass pieces that we use in our own hides, we can shipping wherever you are. Due to limitations in courier shipments, those pieces should be no more than 100 cm long. The glasses will come in a wooden box protected with sheets of porexpan.
You can use our contact form to tell us how many one way glass pieces you order and provide us with your shipping address and billing information. Or you can place your orders by WhatsApp +34 638887681 or by email info@photo-logistics.com.
Do you want the same one way glass we use every day in our hides?