Each place has different characteristics for wildlife photography. The best technique for photographing species such as Chamois, Mouflon or Marmots is the photo safari. However, going on a photo safari is not just a matter of grabbing the camera and chaising the animals. You need to know a few things to get the best results. With the assistance of our guide you will have all his background in this type of photography. Let yourself be advised by him and enjoy a day of wildlife photography in the mountains without the need for being in an exceptional fitness.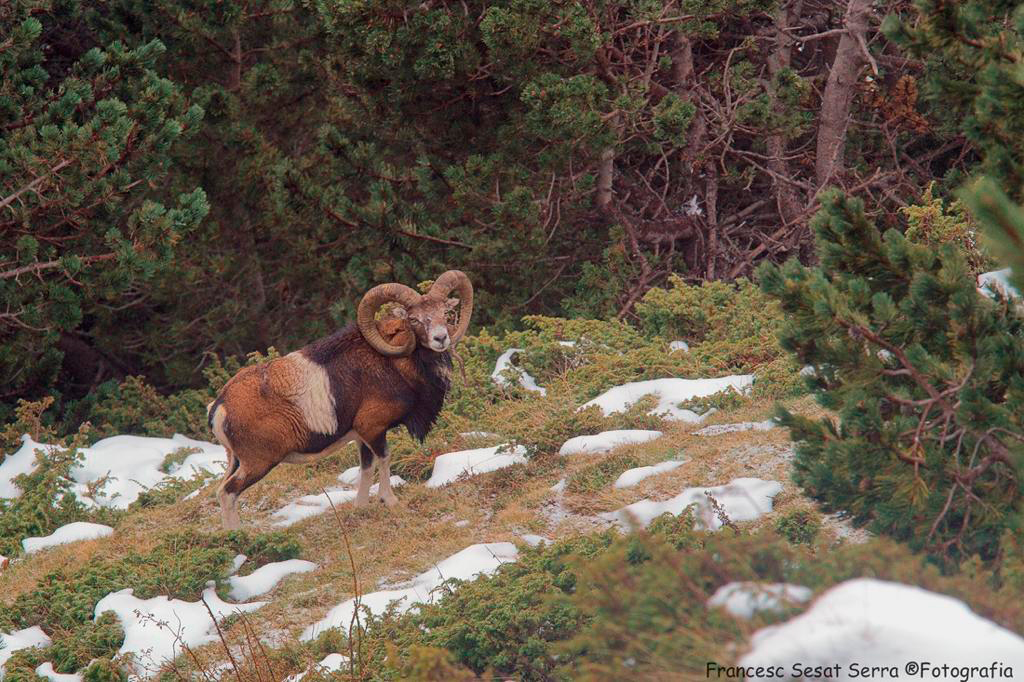 The itinerary will be guided by our expert in mountain mammal photography, Francesc Sesat. In each case it will be different, as the wind and temperature conditions and the observations of the previous days will make one route or another advisable. Don't hesitate, let yourself be advised by him. He perfectly knows the areas where we will take you.
The itineraries are designed to photograph Chamois, Mouflon and Marmots on a one-morning tour. We will choose mountain places, but where it is not necessary to overcome large differences in level, so it will be necessary to walk in the mountains, but not in great physical shape. Yes, it is required footwear for mountain walking, warm clothes (but comfortable) and wear the lightest equipment possible. A monopod will be preferable to a tripod.
Of course, we can take care of the accommodation, since to sleep well the day before is essential for this type of safaris.
Once the reservation has been made, our guide will pick you up at a previously agreed place and time. From here it will take you in his vehicle and lead you to the route that best suits the weather conditions, at the time of year and of course, your interests.
Type of service: photo safari.
Season: autumn-winter-spring
Area: Ripollès (Catalonia).
Combined areas: Montseny.
Maximum capacity: two photographers.
Ask for price and Availability
What is included :
transport service and guide from the meeting point.
technical advice.
management of administrative permits.
when you book a hide you are accepting our rules and commitments
Best shots from our mountain mammals photo safari