The ghost of the forest, Photo Logistics provides comfortable Cappercaillie hide for you.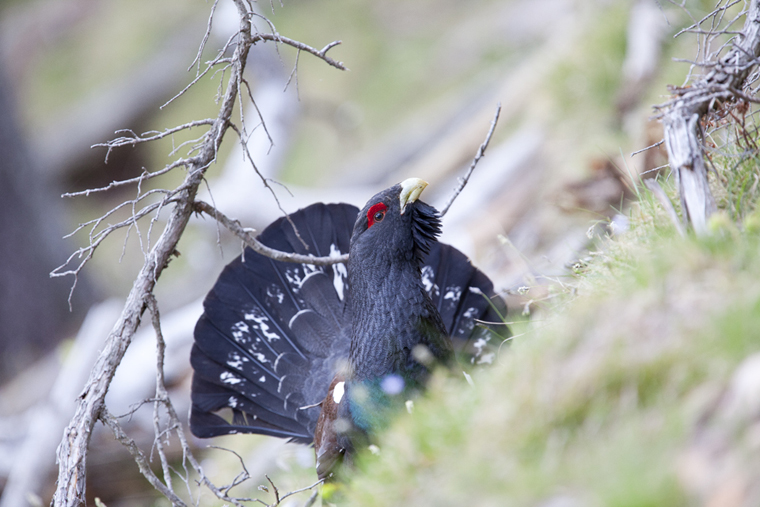 The display of the Capercaillie is is one of Europe's great bird spectacles and offers a photographic feast.  Photo Logistics have worked for years to offer this experience.
We have installed two individual hides in one of the most remote forests in the Southern Pyrenees
From our meeting point you will be driven to our hides always guided by one of our professionals. it is very important to be in the hide before sunset, you will spend the night here close to where Cappercaillies. are roosting.  You will hear the males arrive at the lek as it gets light.
After being sure that the males are not still present our guide will pick you up.
Since we are working with a highly protected species it is specially important that the photographers using this hide follow the rules, and very specifically the one saying that it is not allowed to leave the hide before the guide knocks on the door.
Type of service: 2 hides, one per photographer, big enough to sleep inside.
Season: Spring (May)
Location: Solsona
Combinable zones: Claret, Montgai, Ivars, Tremp, Belchite
Maximum capacity: 2 photographers.
Ask for price and Availability
What is included :
use of the hide.
transport service and guide from the meeting point.
technical advice.
management of administrative permits.
when you book a hide you are accepting our rules and commitments
Our Cappercaillie hides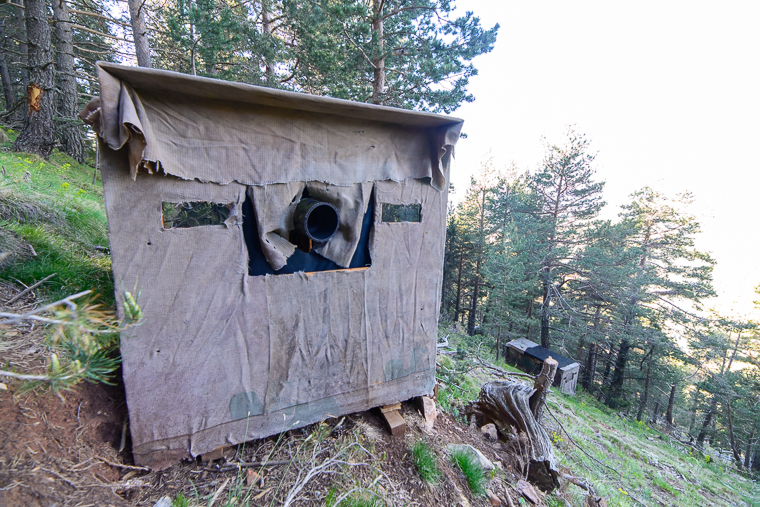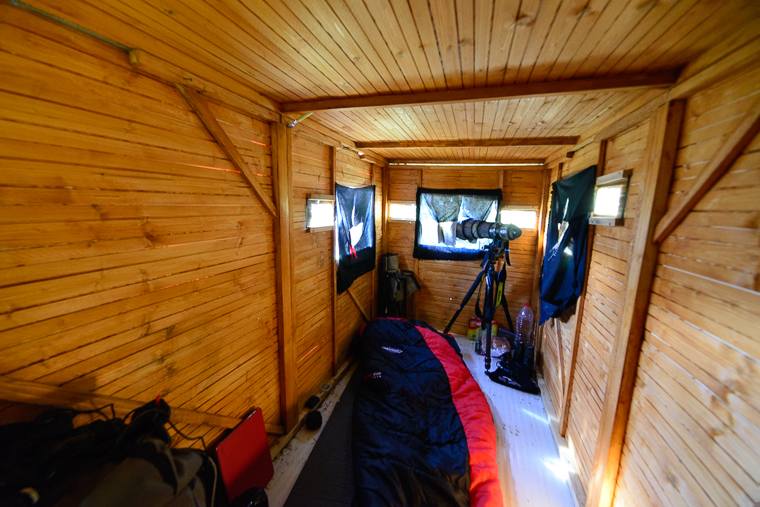 Best shots from our Cappercaillie hides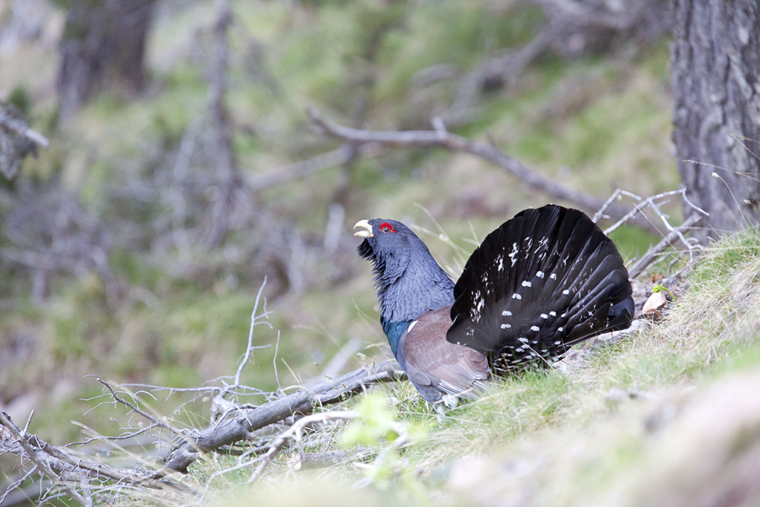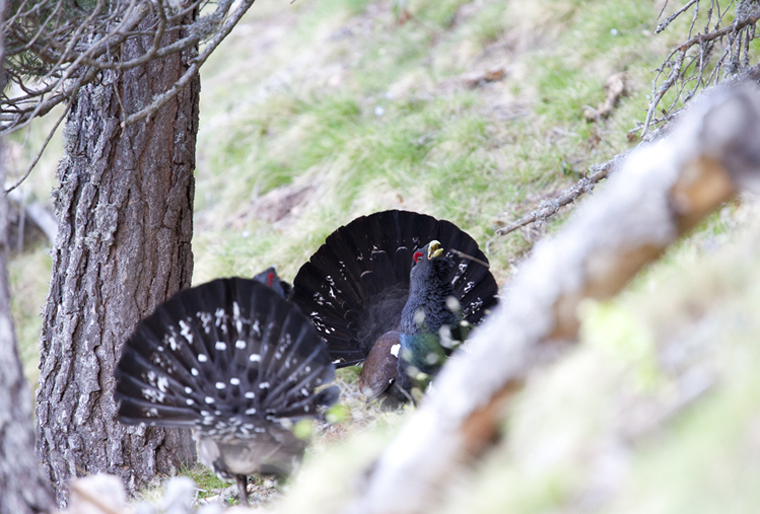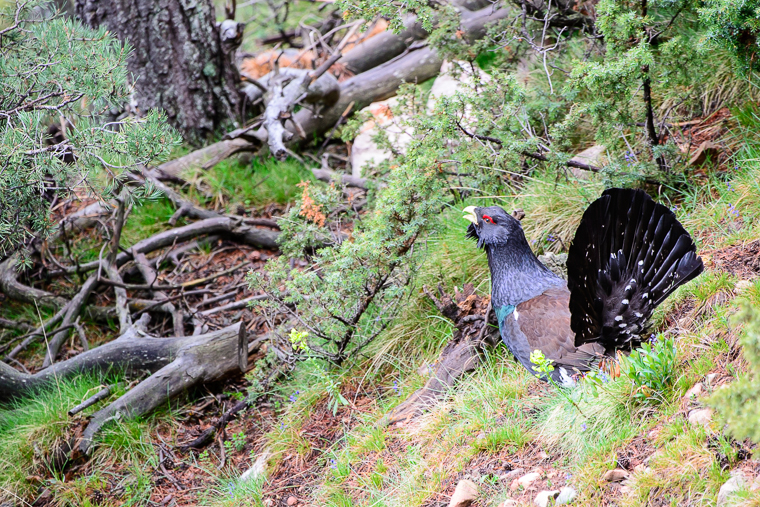 Meeting point