Southern Europe's Spanish Steppes, offer the photographer a wide variety of species in a beautiful setting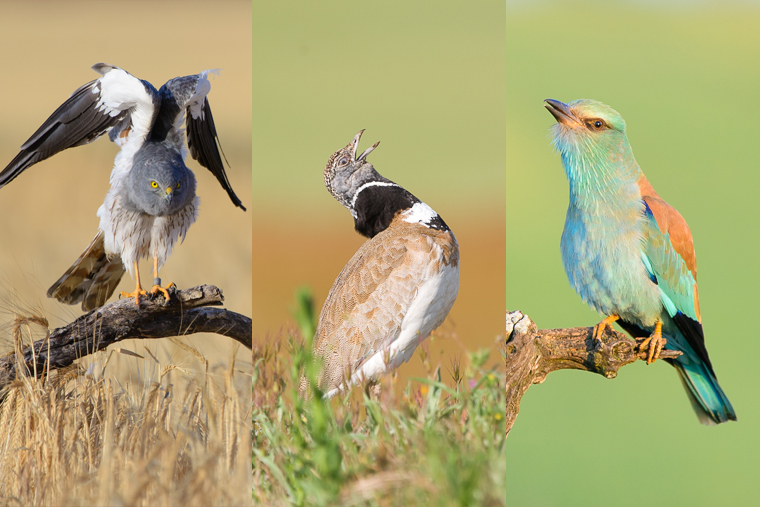 Our various hides offer close encounters with mouthwatering species such as Little Bustard, Montagu's Harrier, Roller and Hoopoe.
ITINERARY (5 days / 10 hides)
Minimum 2 photographers
Ask for price and Availability
Best season: Mid April until the end of July, depending on your target species.
Place: Montgai (Lleida).
Hides: individual hides. All hides are fitted with with one way glass.
What is included?
hides hire
feeding of birds (when needed)
management of compulsory permits
guiding and transfer from an agreed meeting points.
when you book a hide you are accepting our rules and commitments
What is NOT included?
transfer from/to the airport. If needed, please ask for price and availability.
flight tickets
Accommodation, in case you need it, ask us, we can recommend it.
This itinerary and price is just an example, please, ask for a detailed costing according with your available days and interest.