Taking pictures of wolves in the wild is not easy. Now we propose to do it from hides in a remote place in Poland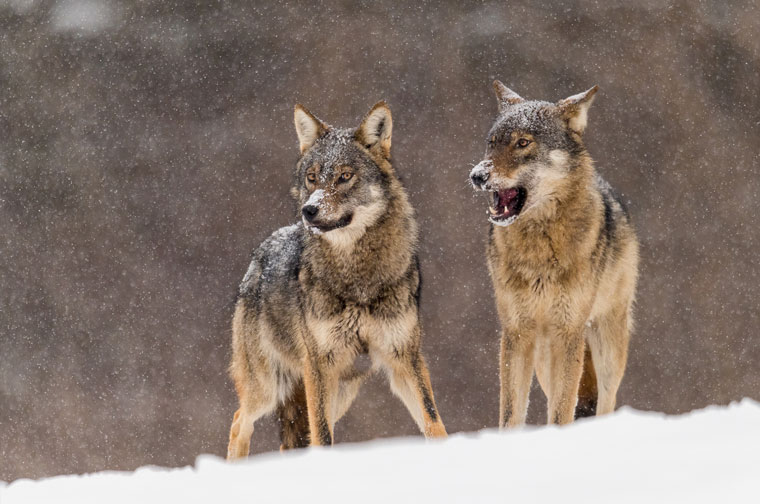 The meeting point for this trip is the Rzeszów (Poland) airport, from where we will be continuously accompanied by a Photo Logistics guide. From this point we will be driven to our accommodation, a Bed & Breakfast about three hours from the airport. We will have a local guide for the rest of the trip.
The plan:
In the area there are two Wolf hides: one for three and the other for four people. The hides are comfortable and have heating, something necessary since in this trip we will focus on the wild Wolf and we will stay for a long time in the hides. Every day, we will wake up, have breakfast and go to the two hides.
The wild Wolves here are attracted by using carrion and besides Wolves it is possible to photograph other mammals like Foxes, birds like Buzzards, golden eagle or Nutcracker.
Although snow can not be guaranteed, we will try to adjust the dates to maximize the probabilities.
ITINERARY
• Day 1, arrival at the Rzęszów airport and check in at the Bed and Breakfast.
• Days 2-7: full days of photography.
• Return flight on the 8th in the late afternoon.
Group: minimum 6.
Price: € 2,200
Deposit: 300 € (this payment is included in the final price: first payment of 300€ and second payment of 1.900€).
Next trip: January 26th to February 3rd, 2019.
What is included?
• Hides hiring.
• Local guide.
• Photo Logistics guide.
• Transfer to and from the airport and all internal trips.
• Full board accommodation.
What is not included?
• Flight tickets.
• Drinks others than the ones in the established menus.