It is like an arrow when flying, but we know where and how to take photos on the Peregrine Falcon.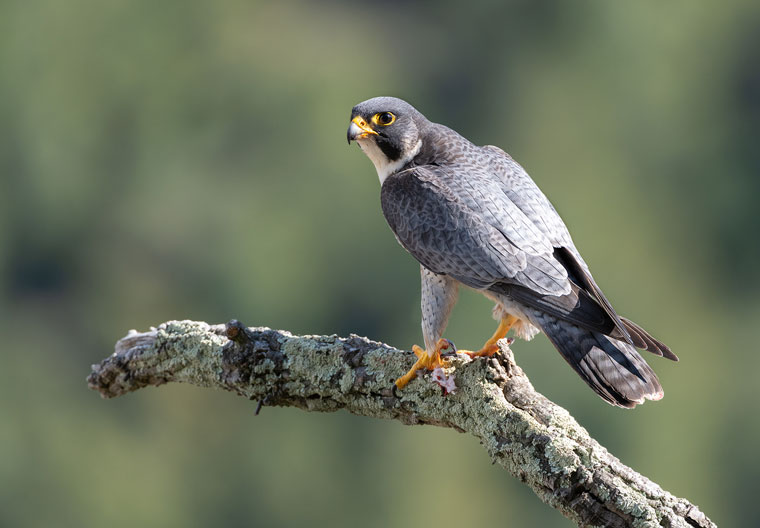 It is a question of spending hours at field. It is what we do. And so, we know the Peregrine Falcon territory, its natural perches in its home range. We have installed a hide in front of one of these perches and now is your time for spending there the needed hours to take photos on this beauty.
They use natural cliffs, but also an abandoned or even an active quarry could be the breeding habitat of a couple of Peregrine Falcon. They spend a lot of time flying and hunting for themselves or for their nestlings. But, they need to have a rest after that. So, the Peregrine Falcon uses to perch in dead trees tops, where they feel save. And here is where we will take photos on it. And having the right angle.
Of course, we have avoided any direct contact with the falcon nest.
Once you make your booking, our guide will take you from the meeting place to the hide. Exit from the hide is under strict supervision by our guide, you cannot get out of the hide until he knocks at the door to ensure the birds are not made suspicious of the hide.
Type of service: fixed wooden hide.
Season:  Whole year.
Location: Murcia, Cehegín area. NW Murcia.
Combinable Zones: Valencia, Andújar.
Maximum capacity: 2 photographers.
Ask for price and Availability
What is included :
using of the hide.
transport service and guide from the meeting point.
technical advice.
management of administrative permits.
when you book a hide you are accepting our rules and commitments