PHOTO LOGISTICS manages a forest bird hide with a feeding station in Val d'Aran (central Pyrenees), in a meadow near a broad-leaved trees forest, where Middle Spotted Woodpecker, Great Spotted Woodpecker and other forest birds regularly forage.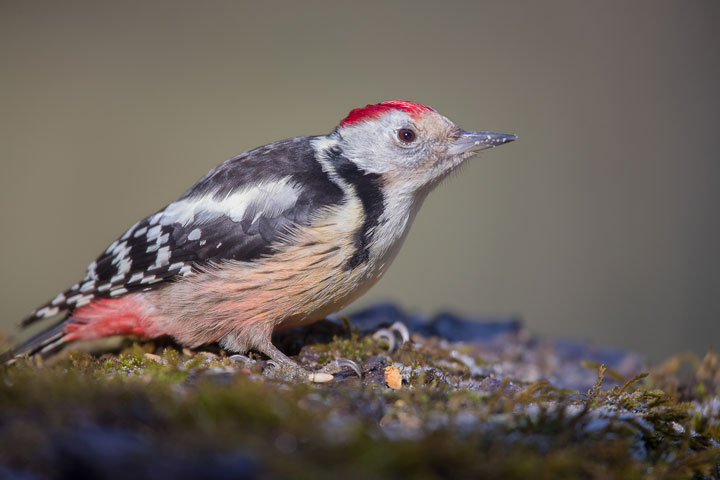 Val d'Aran is a Pyrenees territory of Atlantic influence, a factor that configures some exceptional habitats in the context of Catalonia. This fact determines the  composition of its fauna. So, birds that are hard (or impossible) to find in other areas of Catalonia are present here. Only here you will find Middlte Spotted woodpecker , for example.
This hide is provided with a feeding station that other species apart from the Middle Spotted Woopecker visit on a regular basis, you can expect here Great Spotted woodpecker, Dunnock, Nuthatch, Chaffinch, Rock Bunting, Robin, etc. The perches are replaced each session to have different settings for every single photographer.
The size  of the hide make it perfect for two people. Although it is possible to reserve it for individual use.
Once the booking is made, our guide will take you from the meeting place in Les or Vielha to the hide. The departure from the hide is always assisted by the guide.
Type of service: hide with 2 seats, with high quality one way  glass.
Season: all year.
Area: Val d'Aran (Lleida, Catalonia, Spain)
Combinable Zones: Ivars, Claret, Solsona, Montgai, Belchite
Maximum capacity: 2  photographers
Ask for price and Availability
What is included :
use of the hide.
transport service and guide from the meeting point.
technical advice.
management of administrative permits.
when you book a hide you are accepting our rules and commitments