Bird photography in the geographical center of Catalonia.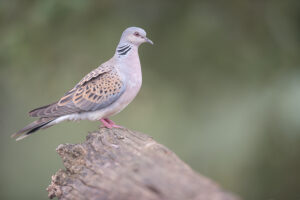 Pinós is a valley located in the south of Solsonès with special conditions. Human action has created a mosaic landscape, where biodiversity is favored. In addition, the place suffered the great wildfires of 1998 that completely changed the landscape. This has helped new species of birds to come to the area to stay. Near the Pinós Sanctuary and the geographic center of Catalonia we have a hide where numerous species make use of the elevated pond we have built during the spring and summer months. The activity is usually very high, with about twenty species of birds and more than 40 specimens per session (from 7.30 am to 1 pm).
The hide, equipped with a fan, batteries, a table with a universal swivel support and chairs, is made of concrete, very voluminous, where you can stand and is cooler than the usual ones. Species that can be photographed are Dartford Warbler, Turtle Dove, Subalpine Warbler, Bonelli's Warbler, Spanish Green woodpecker, Mistle Thrush, among many others, and with a bit of luck you can take Red Squirrels, Ortolan Bunting or Wryneck.
Type of service: 1 concrete and one way glass hide.
Season: April – September.
Zona: Pinós (Solsonès, Lleida )
Combinable areas :  Montgai, Ivars, Tremp, Barcelona
Maximum capacity: 2 photographers
Ask for price and availability
What is included:
Use of the hide.

Transport and guide from the meeting point

Technical advice

Administration of the relevant permits

When you hire a service, you accept our

rules and commitments.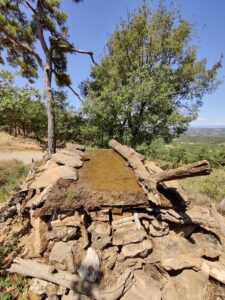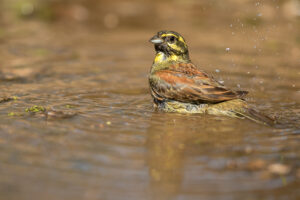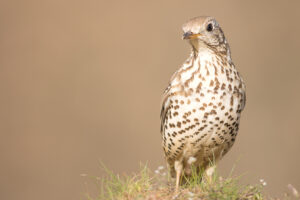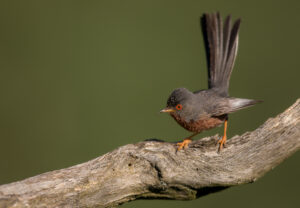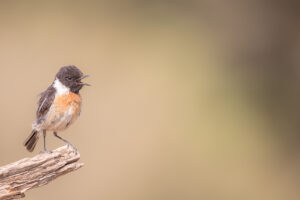 Meeting point