Photograph the impressive Marsh Harrier in its reedbed habitat.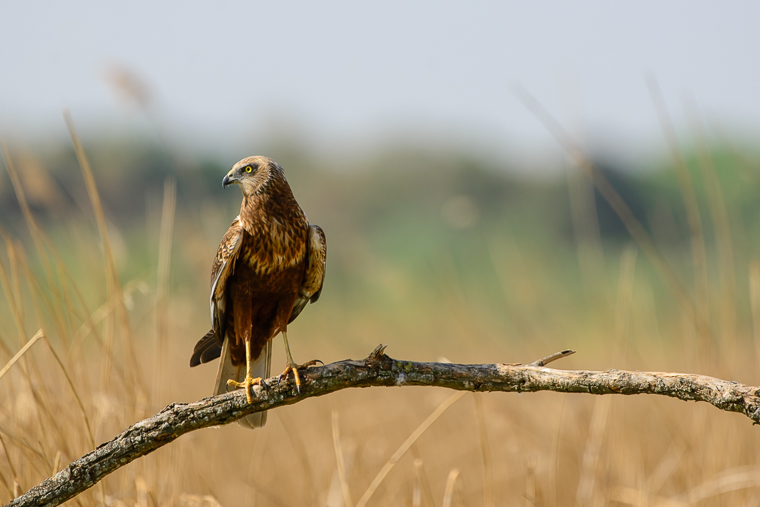 The Marsh Harrier is a beautiful raptor linked to aquatic environments. In this case we have chosen a hide for this bird in Ivars i Vila-sana. The density of this species at this location makes it ideal for setting that hide.
These hides are placed in the Ivars and Vila-sana lagoon (Catalonia, North East Spain), one of the best locations for waterbirds close to our hides in Montgai for steppe birds, so it is a very good complement for your sessions there.
Once the service is booked a Photo Logistics' guide will meet you at the Information Point of Ivars and will bring you to the hide by walking. We don't use a car here due to the fragile ecosystem. The meeting time can be agreed on booking depending on the season. The leaving time will be agreed with the guide. This facility is designed for half morning sessions.
Type of service: 2 places in a mobile hide with one way glass.
Season: Spring
Location: Ivars
Combinable zones: Claret, Solsona, Montgai, Tremp, Belchite, Barcelona
Maximum capacity: 2 photographers.
Price:
120 € per person for two.
180€ for single use.
Check for offers and special prices for two or more photographers and for stays of more than two days
What is included :
use of the hide.
transport service and guide from the meeting point.
technical advice.
management of administrative permits.
when you book a hide you are accepting our rules and commitments

Meeting point