Night Genet and Stone Marten hide session lit by lamps or by flash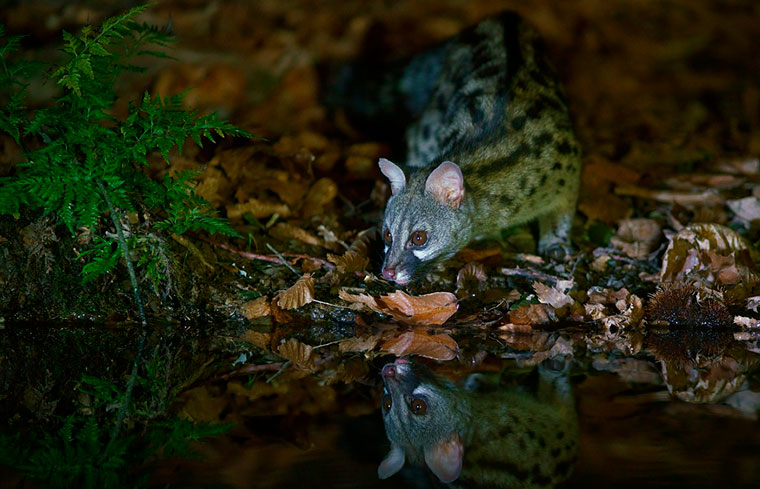 We propose here a hide for taking photos on Genet (or Genet Cat) and Stone Marten during the first hours of the night without using any flash. The Genets, generally, three or four different animals, are lit by spotlights to which they are used. A soft lamp lights the entire scene up and when the Genet appears more lamps are added in order to take photos at an acceptable speed and sensitivity. It is also possible to take video from this facility. If the lightened place by lamps does not suit you, we also have the flash-mode. Obviously, also set by us.
Genets and Stone Marten usually have night behavior, so they are difficult to find in good condition to be photographed. In our case we have installed a hide for three people and we have arranged attractive elements such as logs, branches where they climb in search of the food we supply and a small pond where it is possible to take reflections of the Genet when drinking.
We have used them to eat in front of spotlights, which will allow you to follow, frame and take the picture at the wished time: when raising its head, approaching to  the wàter edge, climbing to a log.
Access to the hide does not involve any difficulty and the car can park just a few metres to the hide door.
Here we recommend a short and with a high opperture lens. Since the animals can be photographed at different distances (3 to 10 meters), the more versatile is your lens, the better.
Type of service: 1 wooden hide, with clear glass with no tint.
Season: whole year
Location: Montseny
Combinable Zones: Barcelona, Ivars, Claret, Solsona, Montgai, Tremp
Maximum capacity: 3 photographers.
Ask for price and Availability
What is included :
use of the hide.
Artificial enlightment be it by flash or by spotlights
transport service and guide from the meeting point.
technical advice.
management of administrative permits.
when you book a hide you are accepting our rules and commitments
Our hide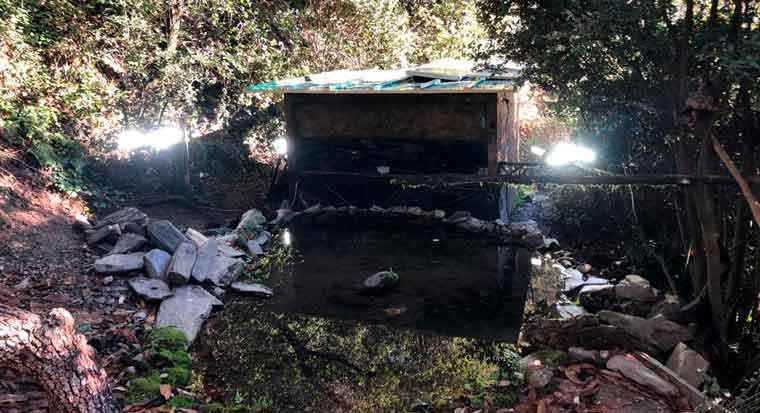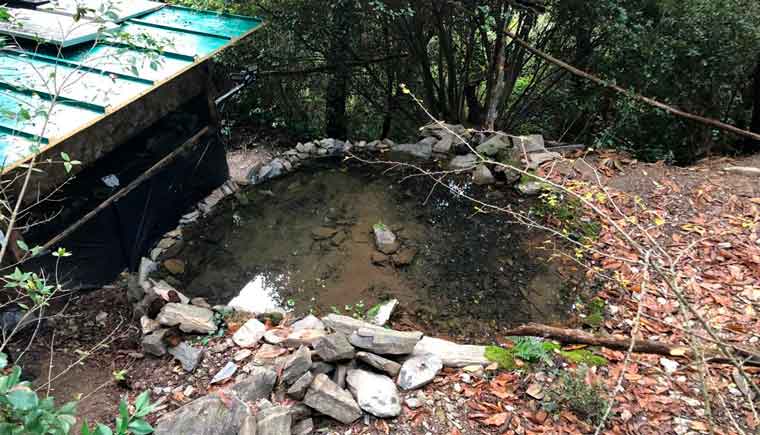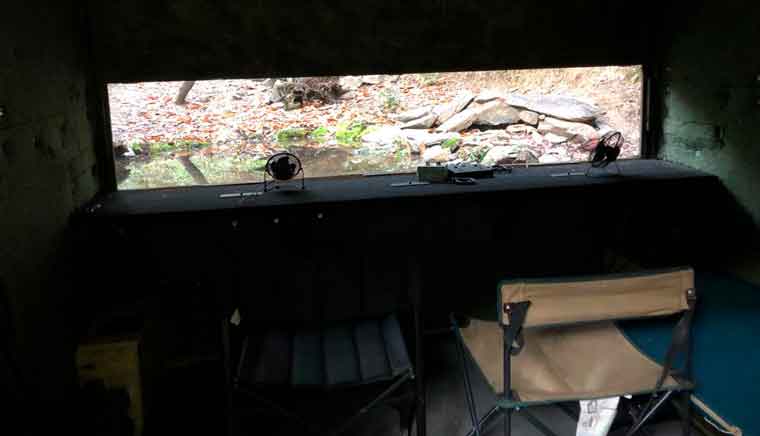 Best shots from our Genet and Stone Marten hide