Booted Eagle Hide in Múrcia, available from May to August.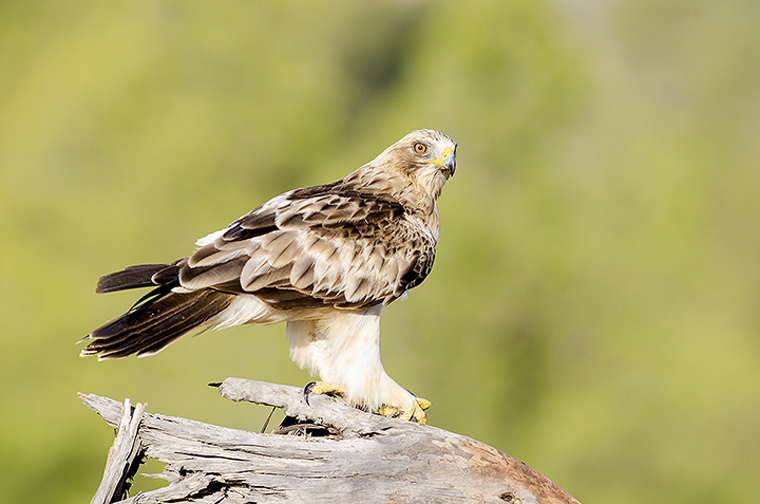 This impressive bird breeds in the mediterranean forest. It is a migrant that comes to Southern Europe in springtime and is one of the most elusive to photograph. Photo Logistics offers a hide in a healthy Alepo pine forest. With a great background and the possibility to change perches. This place is one of the best areas for forest raptors in Eastern Spain, the SPA (Special Protection Area) of Sierra de Burete, Lavia y Cambrón, near the village of Cehegín, in the Murcia Region.
Once the service is booked a Photo Logistics' guide will meet you at the doors of Coto Real hostel in Cehegín and will take you to the hide by car. The meeting time can be agreed at the time of booking depending on the season, however you should be in the hide before sunrise. The leaving time will be agreed with the guide. This facility is designed for half a morning session.
Type of service: 2 person hide with one way glass.
Season: Spring and Summer
Location: Múrcia
Combinable Zones: València
Maximum capacity: 2 people.
Price:
150€ per person for 2 photographers
200 € for single use.
Check for offers and special prices for two or more photographers and for stays of more than two days
What is included :
use of the hide.
transport service and guide from the meeting point.
technical advice.
management of administrative permits.
when you book a hide you are accepting our rules and commitments
Booted Eagle hide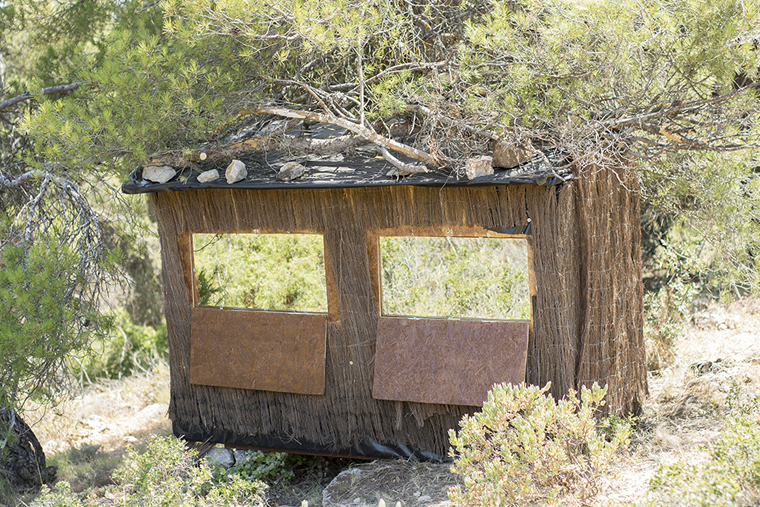 Best shots from our Booted Eagle hide